Consider this German home: thoroughly modern and downright adorable. This is what realtors mean by curb appeal.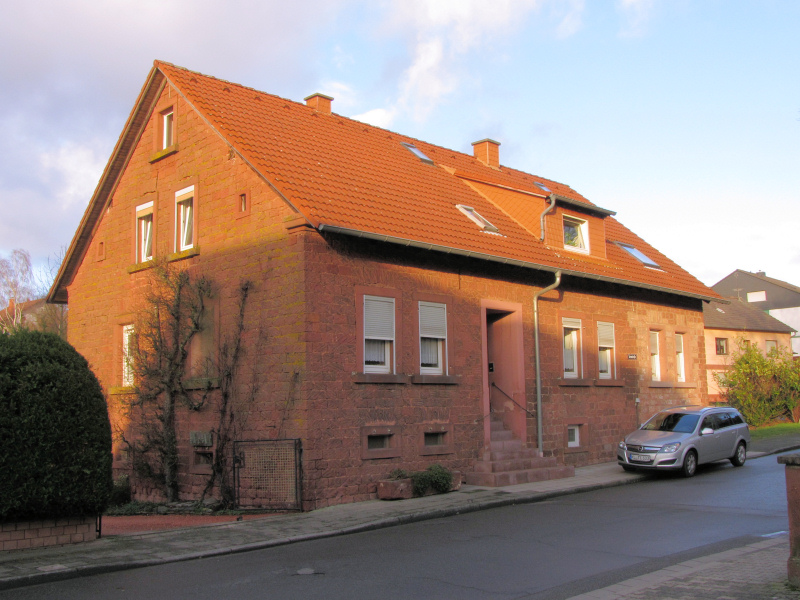 This German house probably dates from the 1800s. Still, it has a lot in common with the modern house above it, and several of these design features differ dramatically from most American houses.
First, both houses have rollladens (also spelled "rolladen"), rolling shutters that come down over the outside of a window or door. A rolladen can be lowered from inside the house by means of a button or a strap by the window. Fully closed, it blocks the light completely. The rolladens are halfway down on the lower house. On the upper house, we can see the silver holders above the windows that store the rolled-up rolladen, and the rolladen at the balcony is down. The irregularly shaped windows have no rolladen.
Who needs rolladens anyway? Everybody! Rolladens are wonderful. By keeping sunlight off window glass, they help keep a house cool in summer. And with summertime twilight starting at 4:30 AM and ending at 11:30 PM, they're the only thing that can guarantee restful sleep.
But while we're on the subject of windows, here's a less pleasant observation: all that pretty, shiny window glass means that neither house has screens. What keeps the flies out? Nothing!
Both houses are of stone, with tile roofs. Germans around here don't frame in wood like we do, which they consider a flimsy building style. They build in concrete block "für die Ewigkeit" — for forever. Both houses also have a strong central roof beam, and the upper stories have sloping ceilings.
I can virtually guarantee another similarity: no doorknob on the front door.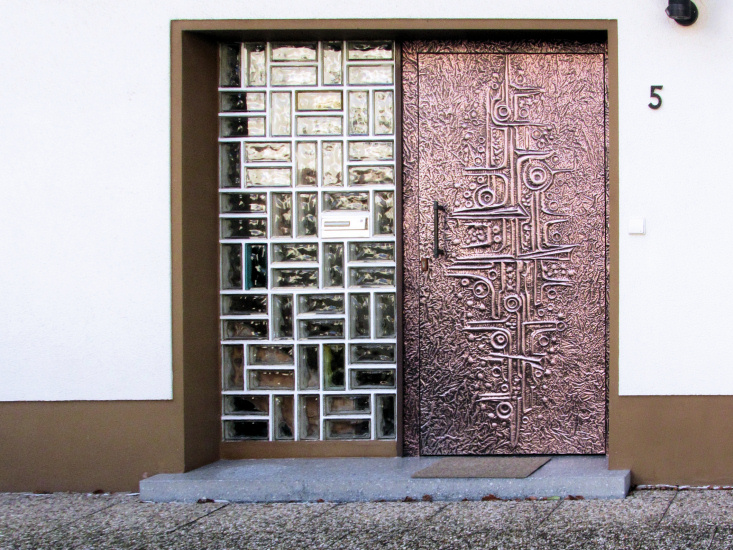 German front doors can be surprisingly beautiful. But they open with a key, not the turn of a knob. If you walk outside, you'd better have that key! A quick trip to take out the garbage might leave you trapped outdoors.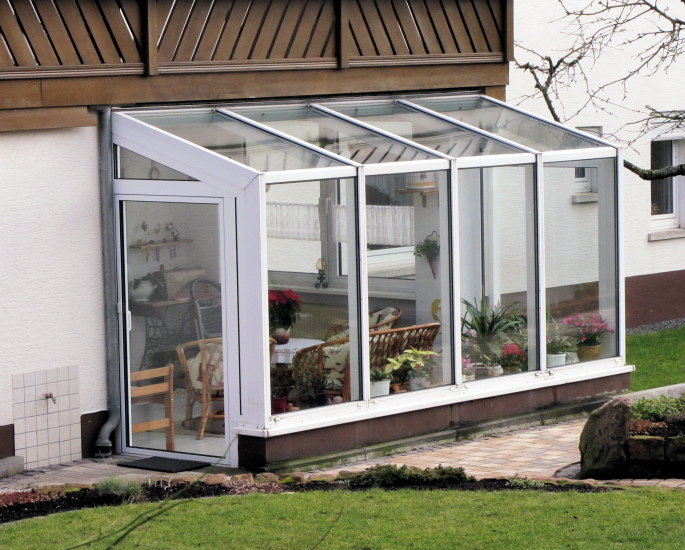 Our two houses may also have a sun room (Wintergarten), a highly desirable and common house feature. Here is a retrofitted Wintergarten on an older house.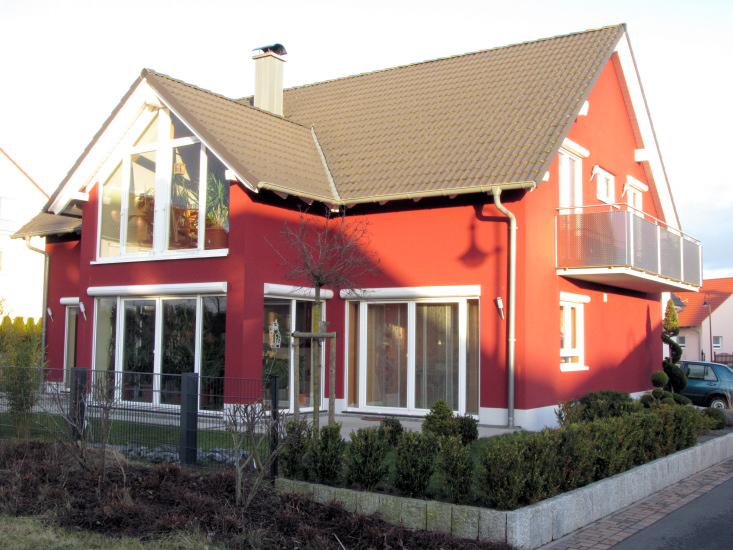 And here is a modern Wintergarten.
Next Tuesday: How many people live in that house?
To read my latest blog posts, please click on the "Green and Pleasant Land" logo at the top of this page. Photos taken in January, 2012, in Rodenbach and Weilerbach, Germany. Text copyright Clare B. Dunkle. Photos copyright Joseph R. Dunkle.